Here is some great news about celebrity mom, Brook Burke's Haircolor Discovery Tour with Wella Professionals this summer. They are offering free recommendations, discounts, complimentary products and even sweepstakes for those who won't be able to attend any of their events. Here are the details, hot off the presses:
The Salon Color Expert Hits the Road Offering Free Consultations to Help Women Discover Their Best Haircolor
Wella Professionals
and celebrity mom Brooke Burke, known for her gorgeous brunette tresses, will take over New York City's South Street Seaport to kick off the Wella Professionals Color Discovery Tour. The tour will travel to eight US cities this summer: New York City, Philadelphia, Washington DC, Miami, Chicago, Dallas, San Francisco and Los Angeles. The leader in salon color trends, Wella Professionals is celebrating 130 years of haircolor innovation by providing women across the country inside access to professional colorists who will demystify salon color brands and educate and inspire women to discover their best haircolor. Recognizing the importance of haircolor to women, the on-site experts will offer free, personal recommendations as well as discounts to participating Wella salons and complimentary products.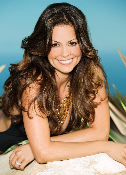 Celebrity mom and television star Brooke Burke achieves her gorgeous, natural-looking hue with Wella Professionals' vibrant, long-lasting salon color. Burke says, "My haircolor sets the tone for my entire look and really enhances my overall appearance, so maintaining my rich, healthy-looking brunette is one of my top beauty priorities." Currently the co- host of the hit show "Dancing With the Stars", the host of "She's Got the Look" premiering on TV Land in August, and co-CEO of the Web site ModernMom.com, Brooke Burke has had a distinguished career as a model, actress and entrepreneur. Like most women, Burke juggles a busy schedule and knows the importance of having a great colorist that she trusts to find the right shade and formulation that works best for her as well as the need to be aware of how her color formulation affects her hair health.
"Over the past 130 years, Wella Professionals has been at the forefront of color innovation, working to ensure women don't have to compromise on their haircolor. For many women, their relationship with their colorist may be one of the most important, yet 42% of women have never had a color consultation with their stylist.* We're excited to hit the road to help women find the best color for them," says Mary Moulton, Brand Leader for Wella Professionals. Following the personal consultations, women will be able to make an appointment at their local participating salon to receive a discounted color service and experience their haircolor transformation firsthand.
Women will receive inside access to each city's top colorists from participating salons and discover their best haircolor with customized consultations. Participants will receive a 25% coupon toward a Wella color service at a participating salon! Location and salon information as of 6/17/2010. Check back for updated information on future tour dates.
* New York City
6/21 – 6/22, 11AM-6PM
South Street Seaport – Pier 17
19 Fulton Street
New York, NY 10038
Salons: ARROJO studio, Mark Garrison Salon, Patrick Melville Salon & Spa, Pipino Salon, and Pepper Pastor Salon